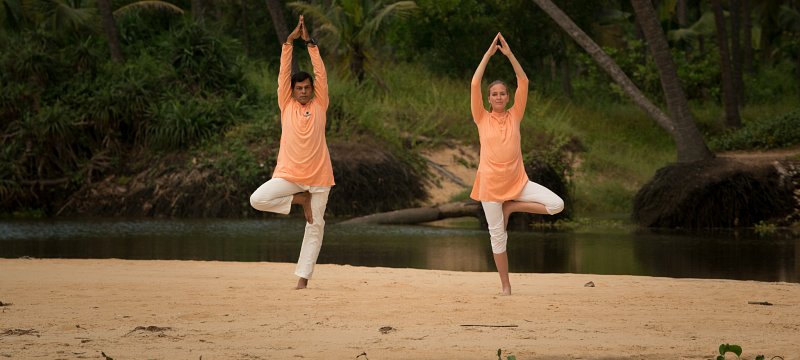 Yogi Sri Anil
Our yoga programme is under the tutelage of Anil Kumar (DYs; PGYT). Anil studied at Kannur University where he gained a diploma in Yoga and Ayureda, then at the Yoga Vedanta Forest Academy in Rishikesh, and finally at Swami Vivekananda Yoga University (SVYASA) in Bangalore, the most highly reputed yoga research institution in India.
Anil has been teaching classical Hatha yoga (Ashtanga Yoga School) for fifteen years. His emphasis is always on ease and naturalness, so that the body is cultured and the nervous system refined of its impurities in a gradual and systematic way.
Please feel free to contact Yogi Anil if you have any questions related to his field of expertise.
E: yoga@neeleshwarhermitage.com
M: +91 9447650629
O: +91 467 2287510