Welcome to Neeleshwar
A hidden tropical destination set in a secluded palm grove beside the Arabian Sea in Northern Kerala, Neeleshwar Hermitage is one of India's finest gems.
The luxurious resort breathes tranquillity and offers you the essence of authentic India: her friendliness, hospitality & serenely balanced lifestyle. At this rejuvenating beach hotel you enter a utopia far removed from the pressures of everyday living. Authentic ayurveda and spa treatments, a huge infinity pool and a deliciously varied cuisine - everything combines to induce a sense of complete relaxation and harmonious wellbeing. Unobtrusive individual service and meticulous attention to detail are everywhere in this luxury resort, turning your holiday with us into an effortless opportunity to enjoy a world where time stands still.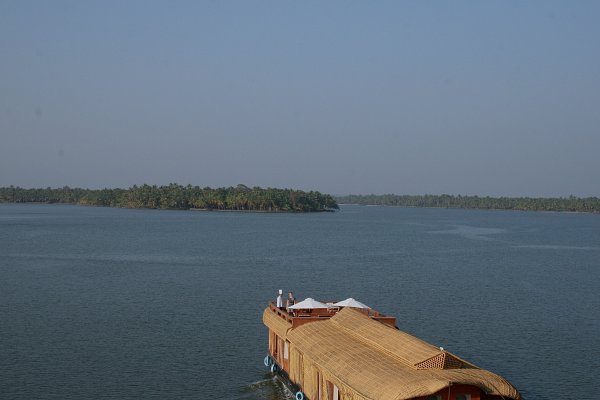 The Lotus Houseboat
The Lotus, a houseboat of unequalled elegance and style, offers you serenity and healing relaxation while cruising through the languid backwaters of Malabar, the undiscovered jewel of northern Kerala.
www.thelotuskerala.com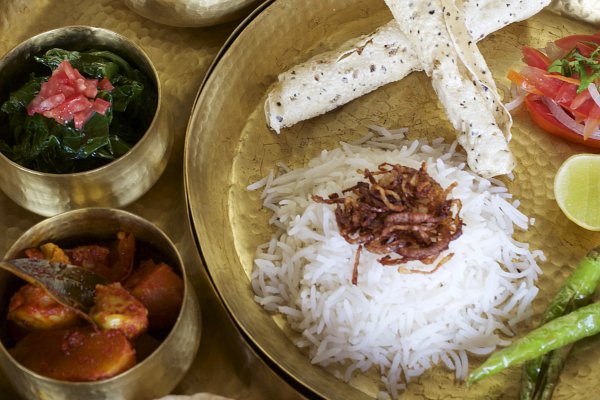 ONAM SPECIAL, 5th to 15th September
ONAM is Kerala's major annual festival, The ten day celebration marks the annual homecoming of the mythical demon King Mahabali who ruled Kerala in the far-off Golden Age when everybody was happy, prosperous and peaceful.
Being a Malayali affair, food is never far away throughout Onam, particularly the Keralan staple of assorted fish curries, served in the traditional way on banana leaves and eaten sitting on the ground.
FIND OUT WHAT IS ON THE MENU?
Latest News
09 July 2016

Before he leaves office, David Cameron needs immediately to apply for Britain to become a Union Territory of the Republic of India.
Reviews
A very peaceful and tranquil place with extremely helpful staff.

A gem hidden in the backwater of Kerala. A most re-visit place!!"

2011-04-16
"To date, Kerala's best beach resorts have all been found to the south of Cochin, but this will change in July this year when the Neeleshwar Hermitage opens near Bekal.

Sixteen very spacious cottages each with private courtyard garden, fine cuisine, an Ayurvedic spa and a wonderfully unspoilt beach where you can flop and be pampered will offer the perfect antidote to the hills and jungles of northern Kerala…and you will avoid having to make the long journey south."

2015-08-04