Welcome to Neeleshwar
A hidden tropical destination set in a secluded palm grove beside the Arabian Sea in Northern Kerala, Neeleshwar Hermitage is one of India's finest gems.
The luxurious resort breathes tranquillity and offers you the essence of authentic India: her friendliness, hospitality & serenely balanced lifestyle. At this rejuvenating beach hotel you enter a utopia far removed from the pressures of everyday living. Authentic ayurveda and spa treatments, a huge infinity pool and a deliciously varied cuisine - everything combines to induce a sense of complete relaxation and harmonious wellbeing. Unobtrusive individual service and meticulous attention to detail are everywhere in this luxury resort, turning your holiday with us into an effortless opportunity to enjoy a world where time stands still.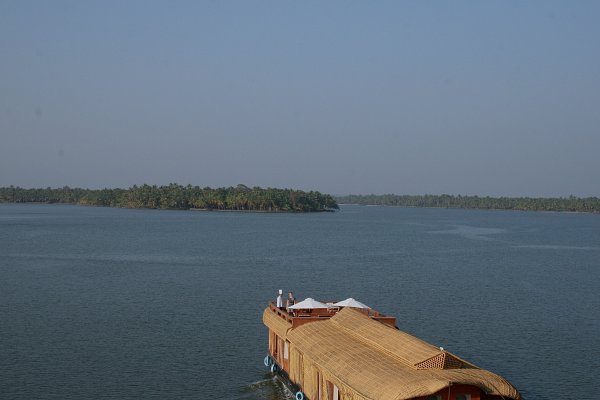 The Lotus Houseboat
The Lotus, a houseboat of unequalled elegance and style, offers you serenity and healing relaxation while cruising through the languid backwaters of Malabar, the undiscovered jewel of northern Kerala.
www.thelotuskerala.com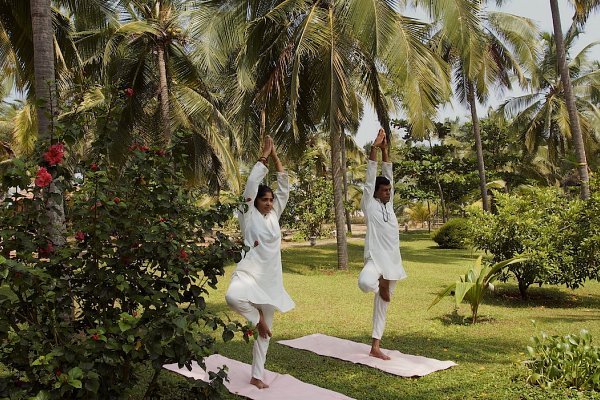 YOGA RETREAT 9th to 24th November 2017
Inner yoga is movement from the core of our being. The body has the intelligence to know how it needs to move. The classical yoga postures, the asanas, originally developed from this intelligence. The structure developed for the asanas is known as Hatha yoga. Inner yoga takes these classical asanas, together with the philosophy of yoga and its spiritual aspects, and teaches them in a way that can transform the body, mind and emotions, touching the heart of our being.
This teaching asks you to be open, to experiment, to practice and to take yoga into your life. When yoga is taken in this spirit it brings you the ability to remedy all sorts of imbalances in the body, mind and spirit.
Latest News
03 July 2017

Aswathichu Kazhiku – enjoy your food!
Reviews
"To date, Kerala's best beach resorts have all been found to the south of Cochin, but this will change in July this year when the Neeleshwar Hermitage opens near Bekal.

Sixteen very spacious cottages each with private courtyard garden, fine cuisine, an Ayurvedic spa and a wonderfully unspoilt beach where you can flop and be pampered will offer the perfect antidote to the hills and jungles of northern Kerala…and you will avoid having to make the long journey south."

2015-08-04
What can one say other than bliss!

Lovely, wonderful, gentle and soothing massage and masseurs. Do not change a thing coz it is beautiful as it is. Thank you so much for looking after us. Many blessings to you all.

2012-12-15