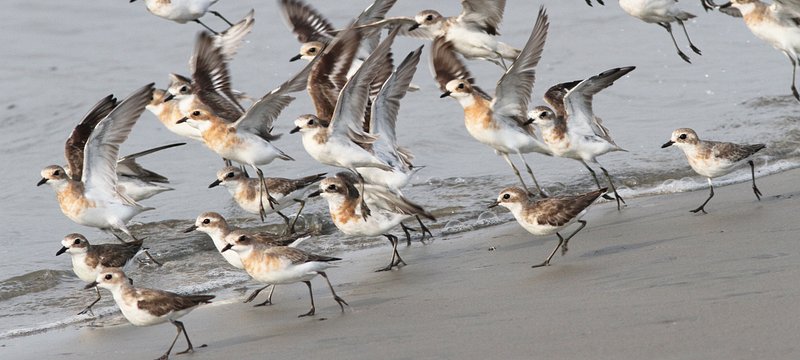 Bird Watching
Malabar is known the world over to be an area that is very rich in birdlife. The epicentre of this is around the weaving town of Kannur in central Malabar, specifically in three zones: Madayipara, located on the Arabian sea and Ezhome and Chemballikundu, which form a wetland valley in the wetlands valley in the foothills of the Ezhimala mountains.
Madayipara is a hillcock with a variety of resident birds. It is also an attractive stopover point for many birds migrating between their summer and winter homes. In fact more species ( 185 and still counting) have been identified here than any other place in Kerala. Among them are -:
Buff-Breasted Sandpiper
Pectoral Sandpiper
Bristled Grassbird
Grey-necked Bunting
Tufted Duck
Collared Pratincole
Tawny Pipit... to name a few
Madayipara is not just for birds. This region contains about 300 flowering plants, about 30 variety of grass and several insect-eating plant species. Madayipara is also home to several rare medicinal herbs. Madayipara sustains about 100 species of butterflies, including the Atlas, one of the largest in the world.
All that you need to bring with you are:
Camera, sun-hat, sunglasses and protection cream.
We provide:
Picinic breakfast for morning outfit, including juice, fresh fruits, tea/coffee, eggs, muesli, toast and preserves. We will also provide water for the journey and snacks for evening outings.
Set departures from the Hermitage each day (n.b. prior booking is required)
Morning Outing: 6 am to 11 am
Evening Outing: 3.30 pm to 6.30 pm
Your birding experience is just 30 kms away, travel time is around 45 minutes.
Our Experts
Mr. P.C. Rajeevan is one of Kerala's most active and dedicated birders. He has created a record for having done the maximum number of first bird sightings in Kerala in the past decade. He also has an extensive knowledge of the birds of Kerala and knows where to find them.
He is known for his ability to identify a lot bird species by their calls alone and has a number of publications to his credit. His motto is "Birding All Day".
Dr. Jayan Thomas is an eye MD by profession. A keen birdwatcher and a bird photographer. He has created a LIMCA Book record for being the first Indian to ever photograph the Buff-Breasted Sandpiper from South Asia. Has contributed to the Oriental Bird Club data base bird images and has presented a number of papers in the birding journals of India.
Dr.Khaleel Chovva is an environment scientist and a wildlife photographer. He serves as a research guide of the Kannur University and principal of Sir Syed College, Thaliparamba. Has published 3 books and more than 80 papers in national and international journals, and has received many awards for environmental activities, teaching and photography.
Bird Watching