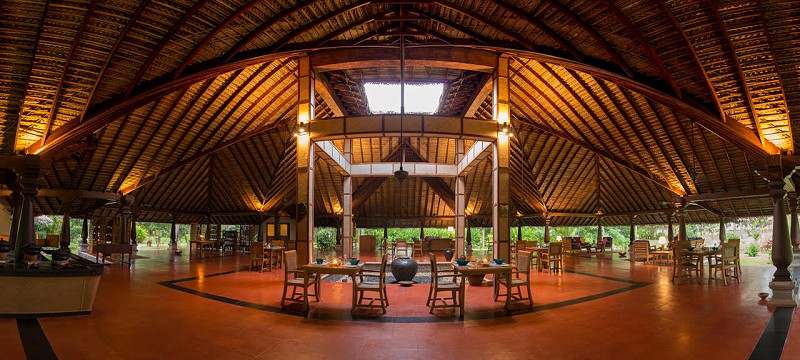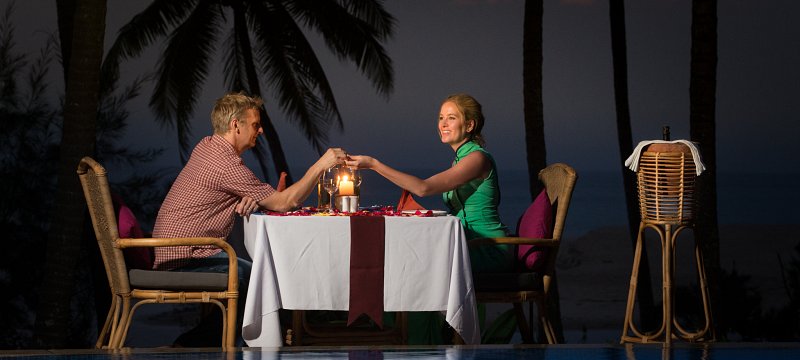 restaurant caption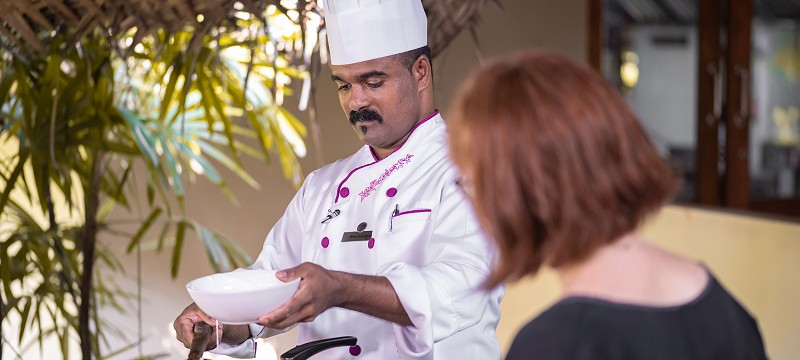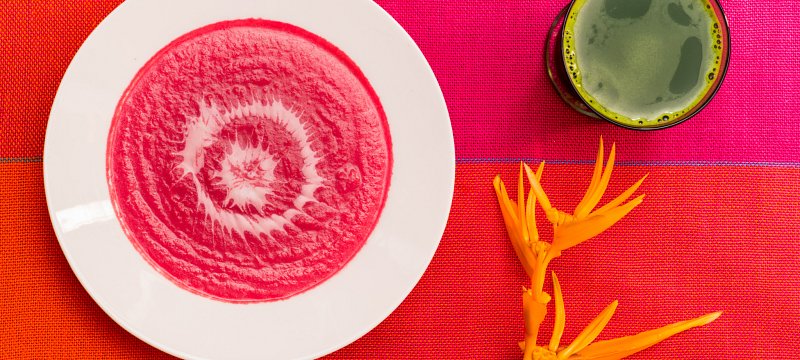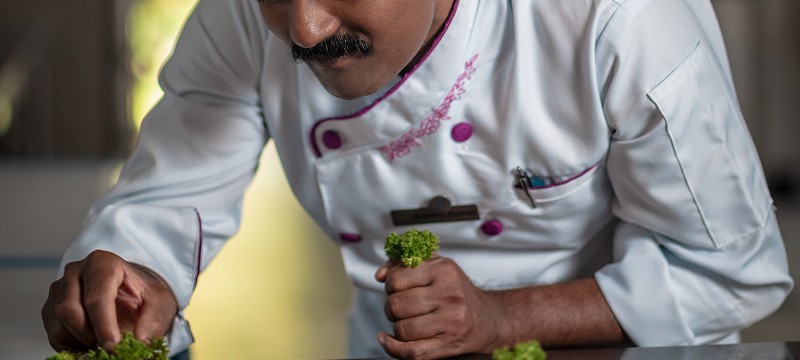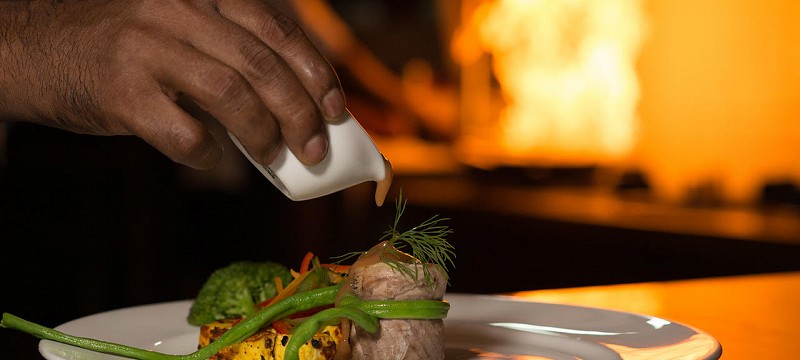 Restaurants & Cuisine
Sit and see the early morning dolphins, watch the birds over the small lagoon, be lulled by the sound of the waves or spend the evening under the brilliant canopy of stars.
We believe that good food makes a good life and given Kerala's history and cultural diversity, are able to draw on an extraordinarily varied cuisine, incorporating Indian, Middle-Eastern and European flavours.Authentic, Delicious & Nutritional.
Annapurna
The Annapurna restaurant, dedicated to the Goddess of Nourishment, is the centre of the site. Annapurna specialises in authentic, predominantly vegetarian food not usually seen in hotels. Our cooking skills are honed by ayurvedic teaching on the importance of attending to the appearance, balance, flavour, enjoyment and nutritional effects of any dish.
The Annapurna dining room consumes virtually no energy. Its elegant pillared lateral spaces are open to the verdant gardens on all sides, allowing a sea-cooled breeze to circulate, while the warmer air is released upwards through the large, open light well that stands in the centre of the hall. With such natural ventilation secured, there is no need of air-conditioning, which is very costly in energy terms, and during the day, no need of any electricity. What light is needed after dark is subdued and comes from small and localised sources, while the dining tables and sitting areas are lit by candles.
Meenakshi
We also have a beachside restaurant, the Meenakshi, named after another local goddess. Here you can enjoy superb fresh fish caught by the local long boats that go out each morning, as well as breakfast, healthy lunchtime salads and delicious light meals.
Bar and Drinks
There are two bar areas in the hotel: the Annapurna bar in the main restaurant and the Varuna bar overlooking the pool. Both are cosy and intimate spaces where you can relax with old friends or make new ones.
Cookery Classes
Due to Malabar's historical openness to the wider world, the cuisine in this part of India is very varied. One of our specialities at the Hermitage are local Malabar dishes usually not seen in international hotels, along with mouthwateringly fresh fish bought daily from our local fishermen. We offer regular Cookery Classes for our guests under the tutelage of our resident chefs. So you can not only enjoy our food while you are here but take a nourishing skill back home with you.
SANGAM: The Meeting Table
Solo journeys can be a marvellously exciting way to travel – you can do completely what you want and when, enjoying freedom and independence while always being open to interesting chance encounters along the way. But sometimes the solo traveller can feel a bit left out of things, lonely even, especially when there are groups of people enjoying themselves all around.

Here at The Hermitage we have the solution. Each of our restaurants has a Meeting Table where solo travellers – or indeed anyone else – desirous of a change from solitude, can chose to join a table where there will be others to share a meal and some conversation with. And as we all know, people who first meet on holiday can often end up becoming good friends…

SANGAM is a Sanskrit word meaning 'meeting or coming together'.