Our journey continues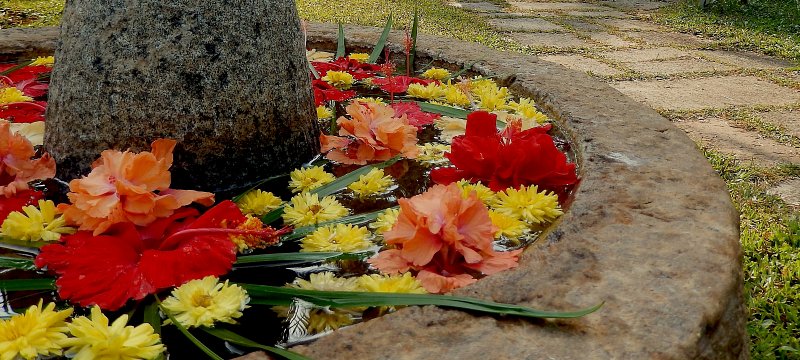 Connecting with the Source - with Alistair Shearer
How to gain the support of nature in your life - A nine-day course
There is a universal field of intelligence which underlies all life. Ignorance of this field results in suffering, whereas acting in harmony with it brings success and happiness into our lives in a natural way, supplementing our individual efforts with the spontaneous support of others and our surroundings.
Based on the traditional wisdom of the Vedic philosophy, this course will teach you an easy and enjoyable way to contact this field and enjoy the benefits. Practical techniques will be combined with an understanding of consciousness and the principles that structure body, mind, and spirit, resulting in an inspiring vision of the purpose and destiny of human existence.
Course leader
Alistair Shearer has been teaching meditation therapies around Europe for over thirty years. His translations of the key Sanskrit yoga texts such as the Yoga Sutras and the Upanishads have won acclaim from critics as various as Ram Dass, Jacob Needleman, and John Updike.
Alistair is the cultural director and co-founder of Neeleshwar Hermitage, and his influence as spiritual guide to The Hermitage and its people can be felt in its tranquil atmosphere.
Timings
The course will run for two and half hours each day. In the morning there will be a workshop and meditation session (1 and a half hrs.) and in the afternoon yoga and pranayama practice (1 hr.). This nicely balanced routine will leave ample time to enjoy the restful environs of The Hermitage.
Ayurveda
Each course participant will begin their course with a personal consultation with Dr. Suma, our in-house ayurvedic doctor. This consultation will determine their particular physiological imbalances, and prescribe a personal dietary regime to be followed during the course, and personalised massage treatments, to rectify it. A recommended home programme of diet and exercise will also be given to participants at the end of the course.
Yoga
The yoga component of this course will be under the tutelage of Shri Anil Kumar, The Hermitage's in-house yoga teacher. Anil has been teaching classical Ashtanga Yoga for many years and is renowned for his gentle and personally-orientated approach in teaching yoga to people of all abilities and experiences.
Day 01
Arrive at Mangalore or Calicut, transfer to Neeleshwar Hermitage, welcome aarti on arrival. Meeting with your Course leader around 6pm
Day 02
am - Consultation with the doctor, and orientation massage treatments.
pm - Yoga and pranayama practice
Day 03
am - Individual instruction in meditation
pm - Yoga and pranayama practice
Day 04
am - Workshop: Meditation and the nature of the mind
pm - Yoga and pranayama practice
Day 05
am - Workshop: The different levels of life
pm - Yoga and pranayama practice
Day 06
am - Workshop: The four states of consciousness
pm - Yoga and pranayama practice
Day 07
am - Workshop: Higher states of consciousness
pm - Yoga and pranayama practice
Day 08
am - Workshop: The evolution and cosmic destiny of the individual
pm - Yoga and pranayama practice
Day 09
Departure transfer